To obtain a full driver's licence you must progress through the stages of the Graduated Licensing Scheme. You start the process by obtaining a learner's permit. You must be 16 years or older before you can apply for a learner's permit.
The Theory Test
To obtain a learner's permit, you must pass a Theory Test. This can be achieved by either:
Completing the 'myLs' course; or
Passing a paper or computer based theory test (in-office at Service SA).
The 'myLs' course is an online interactive learning and assessment course designed to prepare new drivers before getting behind the wheel. myLs still includes a theory test which must be passed, however there's a number of benefits myLs has over the in-office theory test, such as:
You can start myLs from the age of 15 years and 9 months
You can progress at your own pace with 24/7 availability online
You pay a once only fee for a 12 month subscription which allows you to take the test as many times as needed
All the learning content needed to pass the test is included in myLs.
To enrol for myLs you must provide full evidence of identity at a Service SA Centre, have your photograph taken and a mySA GOV account created.
For further information regarding myLs visit mylicence.sa.gov.au/myLs.
Despite the ease and convenience of myLs, the option to sit the theory test at a Service SA Centre is still available. You must make a booking and pay for your theory test although, unlike myLs, you'll need to pay for each attempt you make.
Once you have your learner's permit if you allow it to expire for more than 12 months you will be required to sit myLs or the theory test again.  Proof of age, address and identification documents must be presented at the time of sitting the theory test.
Consider the benefits of the myLs course.  Learn more at myLs
Learner's permit
Upon completing the myLs course or passing a theory test you can pay the learner's permit fee and obtain a learner's permit that will allow you to drive for two years under 'learner's permit conditions'.
If you complete the myLs course, you can pay and obtain your permit online through your mySA GOV account.
Learner's permit holders can learn to drive in a High-powered Vehicle because they are required to be supervised by a Qualified Supervising Driver at all times.
Learner's permit conditions
Learner's permits are issued subject to conditions.  If you breach a condition you will lose your learner's permit and be disqualified from driving.  This is in addition to any other penalty.
The conditions are: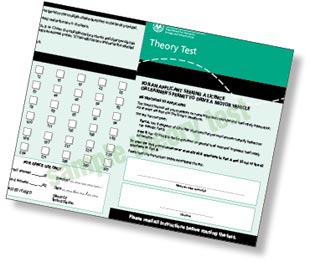 you must not drive a motor vehicle when there is any concentration of alcohol in your blood or the presence of THC (the active component in cannabis), Methylamphetamine (also known as speed, ice or crystal meth) or MDMA (Ecstasy) in your blood or oral saliva
if you commit a speeding offence, you will also commit a breach of your learner's permit conditions if you exceed the speed limit by 10 km/h or more
must drive with a qualified supervising driver in the seat next to the driver
when riding a motor bike you must not carry a passenger on the motor bike, or in a sidecar attached to the motor bike, unless that person is a qualified supervising driver
You must not accumulate four or more demerit points during the learner's permit period.
The following laws also apply to the holder of a learner's permit.  If you breach any of these laws you may incur penalties such as fines, demerit points or loss of licence.
you must only drive the class of motor vehicle stated on your licence
you must display the correct size 'L' plates so that they are clearly visible from the front and rear of the vehicle (rear only for motorcycles)
you must carry your learner's permit at all times whilst driving
you must not drive over 100 km/h even if the local speed limit exceeds 100 km/h
you must not use any mobile phone function while driving including hands free mode, Bluetooth technology and loud speaker operation
holders of a motor cycle learner's permit who are under 25 years of age and do not hold a P2 or full licence for another class of vehicle must not ride between midnight and 5AM unless a qualified supervising driver is present as a passenger on the bike or in a sidecar attached to the bike (exemptions apply)
holders of a motorcycle learner's permit must not lane filter.
'L' plates
The minimum size for the 'L' plate sign is defined in this diagram. The sign must be displayed and clearly visible from the front and rear of the vehicle (rear only for motorcycles). 'L' plate signs must not be displayed when the driver of the vehicle is not a learner driver (except a licensed Driving Instructor driving to or from a lesson). 'L' plates must have the letter 'L' painted in black on a yellow background.
Examples of in-office theory test questions
The in-office theory test consists of road safety and road rule questions with multiple-choice answers. This is a selection of the types of questions you will be asked. You will need to read these sections of the handbook carefully to help you pass the theory test. Practise the learner's theory test.
Category